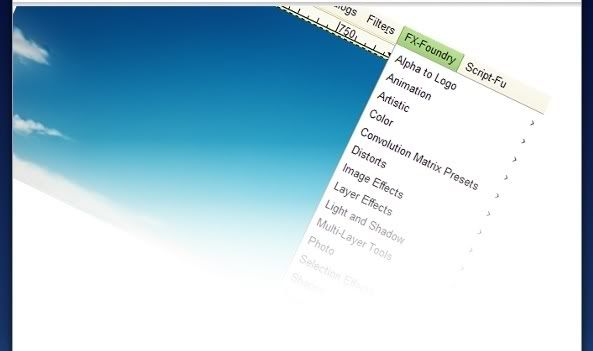 A new
GIMP Plugin Registry
version was released today in Debian - 3.5, which failed to build under Ubuntu (because of a Python bug in Ubuntu Karmic and Lucid). After exchanging lots of emails with Bernd Zeimetz, the Debian maintainer of the GIMP Plugin Registry, he was able to locate the issue and fix it so Ubuntu users can enjoy these new plugins already. That's why he released yet another version today - 3.5.1. And as always, the latest version is now available in the WebUpd8 PPA.
So, many thanks to Bernd Zeimetz for the GIMP Plugin Registry!
GIMP Plugin Registry 3.5 (3.5.1) integrates
GIMP FX Foundry
which consists of 124 plugins.
Other new plugins in GIMP Plugin Registry 3.5 (3.5.1):
EZ Perspective: Specialized tool for easily correcting or changing perspective
GIMP-Mask: Do and undo several popular image masking (that is, censoring) methods (CP, FL, Q0, MEKO).
Warming and Cooling Filters (May 24, 2010): Warm or cool an image using one of several methods: Wratten, Roy's Warm, Brauer's Warm, Pasty Cadaveric Look
Traditional Orton: This is an effect invented by Michael Orton in the 1990's, which consists of taking two copies of an image, one blurred, and one sharp, and mixing them to produce an image with a dreamy quality. It is especially well suited to landscape and flower photography.
A complete changelog for GIMP Plugin Registry 3.5.1 can be found
HERE
.
Currently, the GIMP Plugin Registry counts 170 scripts/plugins.
Install GIMP Plugin Registry 3.5.1 in Ubuntu Natty, Maverick, Lucid or Karmic
Important notice: If you use GIMP from a PPA, it won't work - you need to install the GIMP from Ubuntu official repositories. In fact if you use GIMP from the
mrw-gimp-svn
, you're probably better of without it as the package hasn't been updated since February and has lots of bugs. You can use
PPA Purge
to go back to the official Ubuntu repositories GIMP version.
This being said, you can proceed to installing GIMP Plugin Registry 3.5.1 in Ubuntu Natty, Maverick, Lucid or Karmic:
sudo add-apt-repository ppa:nilarimogard/webupd8 && sudo apt-get update
sudo apt-get install gimp-plugin-registry