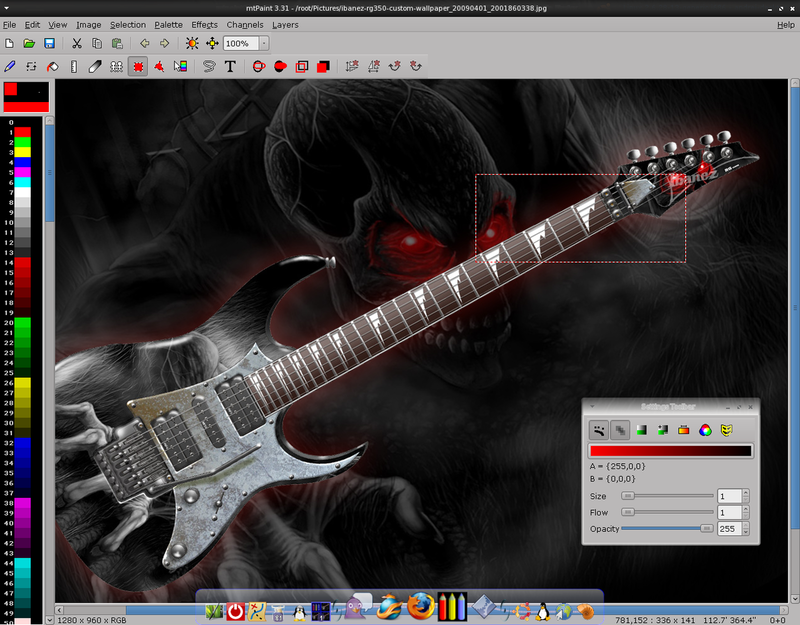 GIMP
, despite it's interface, is the best open-source image editor. But often all you want to do is simply resize a picture or a similar minor task and for that you could use an application such as
mtPaint
which has a lot of great features such as:
Quickly transform image gamma, brightness, contrast, saturation, hue, posterize from a single dialog, and preview the results in real time.
Apply various effects such as invert, greyscale, isometric transformations, edge detect, sharpen, unsharp mask, soften, Gaussian blur, emboss, bacteria.
Use gamma correction on effects to improve the quality of various effects.
Crop at the touch of a button.
Resize the canvas.
Rescale the canvas, enlarging or reducing, using several filter methods.
Tools to shuffle pixels, flood fill, draw straight lines, smudge, clone, paste text, draw/fill rectangle/ellipses.
And many others.
This image editing application isn't an advance tool, but it's not a basic one either, so you might really enjoy it.
mtPaing runs on Windows and Linux. It even comes with pre-build .deb packages for Ubuntu.
Download mtPaing