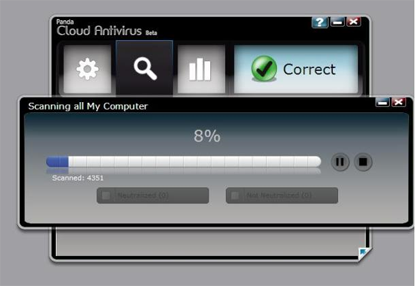 Panda Security's free Cloud Antivirus,
released
in beta not so long ago was well received and now a second beta was released.
New features in beta2 include:
Undo option for the Recycle Bin to recover deleted detections for a period of 3 days in case of false positives
Synchronous real-time Cloud scan
A response control mechanism that prevents programs from executing before they can be scanned
Background and on-demand scans no longer run simultaneously, improving overall scan times
INSTALLATION INSTRUCTIONS
1- Uninstall the Beta1 from Control Panel, Add/Remove Programs. Reboot.
2- Download the Beta2 from
http://www.cloudantivirus.com
.
3- Install the Beta2.