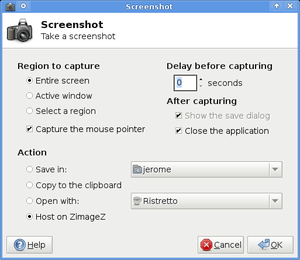 Version 1.6.0 of Xfce4 Screenshooter has no reason to fear Gnome or KDE default screenshot apps. With Screenshooter you can take screenshots of current window, a region you select or the whole screen.
The option to choose using the mouse pointer to hide or to display aspects over the graphic user interface is a new one.
When the user deselects the option "Close the application", the tool remains open after the capture of the screenshot. This is a considerable advantage over Gnome's screenshot tool, which closes automatically after every screen frame capture. With Gnome, the user is forced to open the application every single time he or she wants to take a new screenshot.
There are also options to save the images to a certain folder, open the screenshots with an image editor, create timed screenshots or upload it to ZimageZ. The user has to create an account with ZimageZ to take advantage of this capability.

You can download Xfce4 Screenshooter 1.6.0 source from here.

If you wish to replace Gnome Screenshot with Screenshooter, after installing it, go to System > Preferences > CompizConfig Settings Manager and make sure "Gnome Compatibility" is checked, then click "Gnome Compatibility":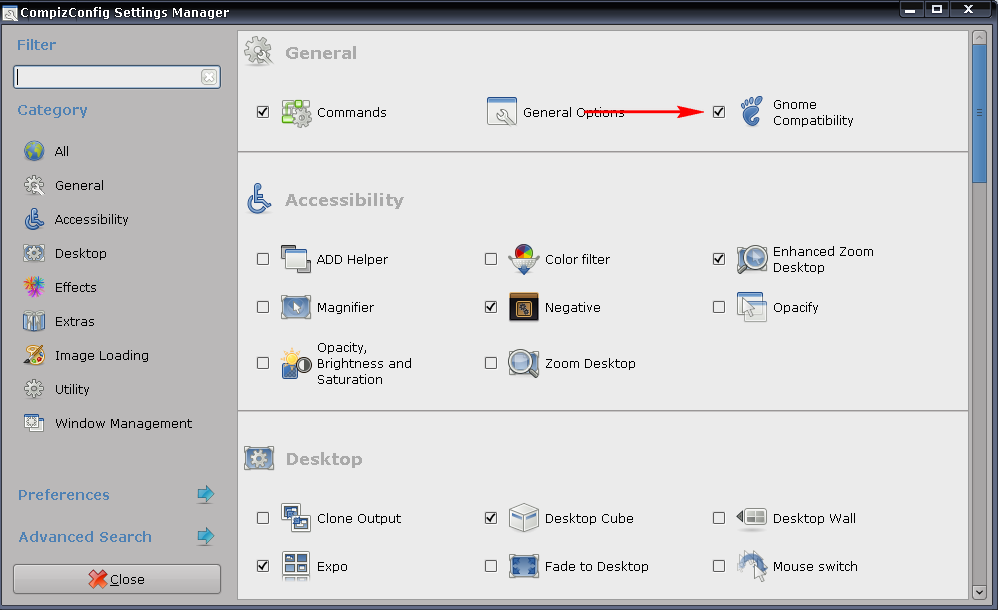 And then on the "Commands" tab, under "Screenshot command line", enter:

xfce4-screenshooter
You can also change "Window screenshot command line":