TweetTabs
, launched today by
TweetMeme
, looks to take something more like the client search experience and put it inside the web browser.
The site itself offers Twitter's current trending topics as tabs, and the option to add custom tabs by conducting a search. Once you have these tabs open, they can be re-ordered through drag and drop. For example, here I've opened up tabs for two of today's hottest topics – #iranelection and father's day – as well as a search for WebUpd8. The search results auto-refresh in what appears to be near real-time.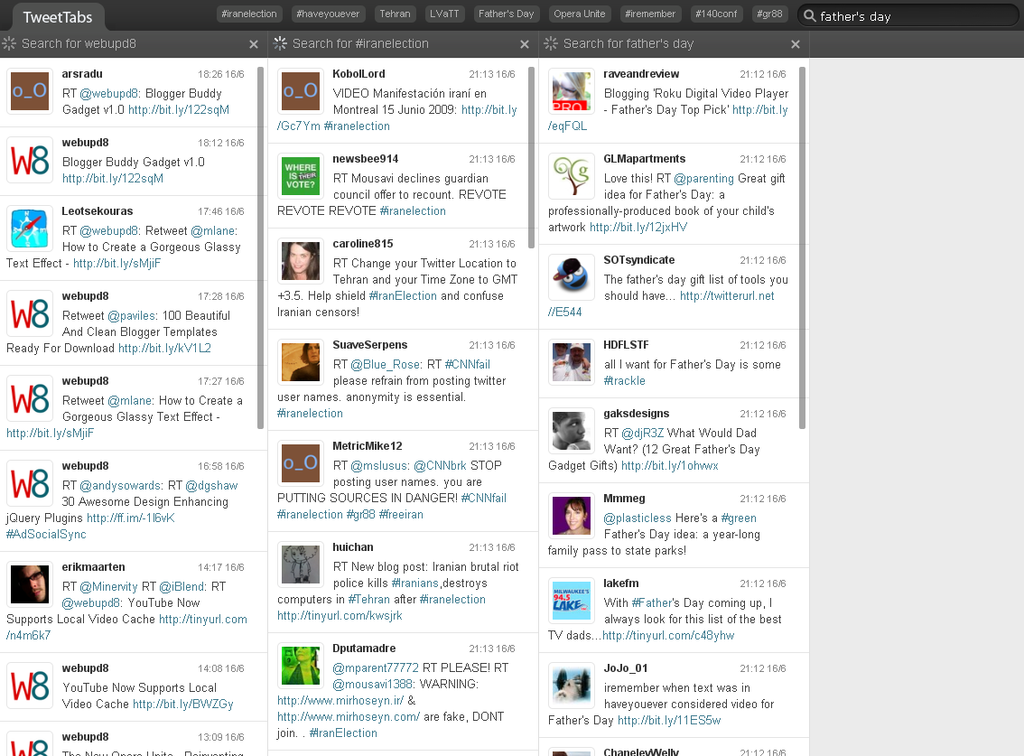 Meanwhile, each tweet has functionality that will be familiar to client users – options to retweet it, reply, and view profiles when you mouse over somebody. There's also short URL previews, and TweetTabs will remember which tabs you had open last each time you return to the site from the same computer.
TweetTabs doesn't offer much that can't be had with a Twitter desktop client, but realizing some people like to minimize the number of desktop apps they use, as well as occassionally access the Web from public computers, it offers a comfortable interface for keeping up with specific topics in real-time.
[via mashable.com]