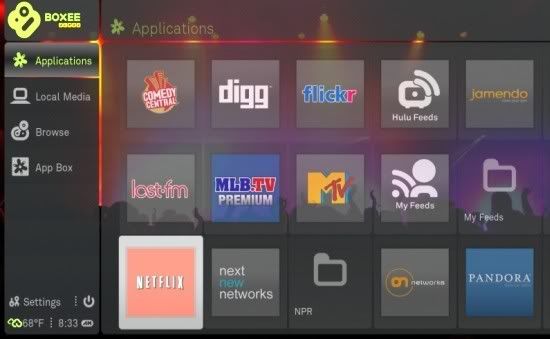 After months of private Alpha testing, the Boxee team has finally
released a public alpha
of the Boxee media center application for Windows. That means you can now run Boxee on Mac, Windows or Ubuntu Linux.
Boxee provides you with a full screen browser designed for managing and accessing internet media as well as audio and video stored on your hard drive. Over the past few weeks, Boxee has gained a ton of features through a new "App Store" which allows third party developers to create plugins for the media center.

In addition to launching a public Windows Alpha, Boxee also announced last night a new partnership with MLB.com to offer live and recorded Major League Baseball games through Boxee. Boxee has also added support for Digg, Current.tv and Tumblr.