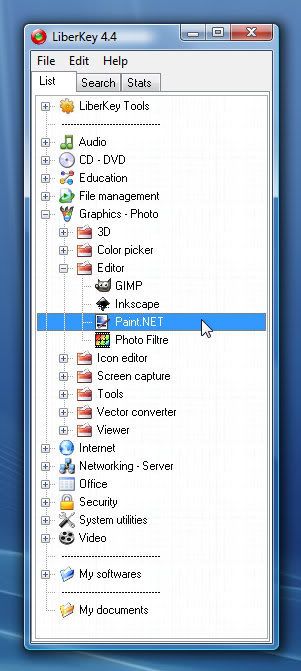 Liberkey
is a free program [Windows only] that groups a lot of portable apps together to make life that much simpler for people who need simplicity. You can use it either local (on your hard-drive) or on a USB stick to that you will never have to install software again.
Liberkey comes in three flavours:
LiberKey Ultimate (202 packages)
LiberKey Standard (106 packages)
LiberKey Basic (28 packages).

And it includes applications such as Notepad++, Firefox, Opera, uTorrent, Gimp (photo editor), Pidgin (multi-protocol IM client), Registry Cleaner, various music players, disc rippers and burners, defrag tools and so on. You can
see the complete list of applications
for yourself.
Liberkey also has a "associate file extensions" feature which allows users to launch any file whether from a directory or drive without compatibility problems.