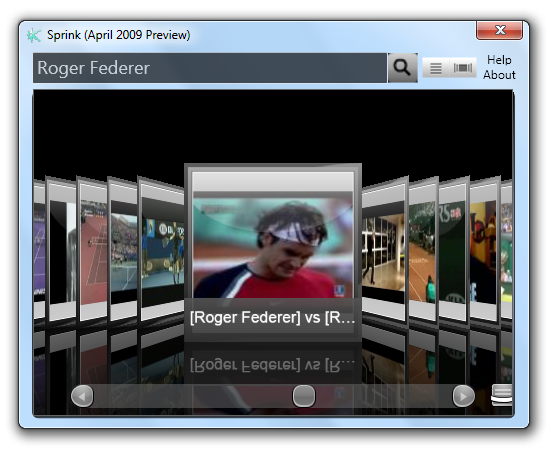 Sprink
is a desktop video player for YouTube, based on WPF (Windows Presentation Foundation), a Microsoft platform.
A simple way to continue working while enjoying a funny video or the highlights of a football or cricket match is to watch YouTube on a standalone player. Covering the entire monitor screen with the YouTube page when the actual video runs in only a small quadrant isn't the most productive way to watch YouTube. Instead, you can run the video in a dedicated window of a standalone player, drag the video window to a corner of the screen and watch it while you work.
It has search, list view and a 3D CoverFlow view. Looks cool, yes! But I'm going to disappoint you: Sprink is only for Windows Vista and Windows 7. If your using Windows XP or any other OS, you can use a simple media player instead.
[via
downloadsquad
]