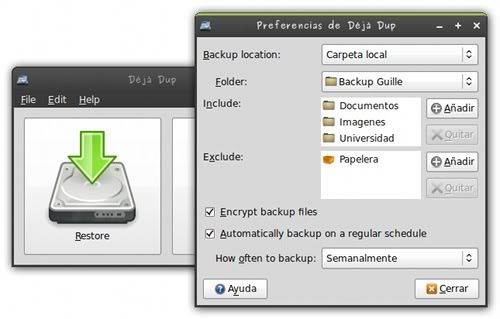 Déjà Dup is a backup utility for GNU / Linux
. It is fully integrated into the Gnome desktop and consists only of a main window with two buttons: one to back and one to restore. In the application preferences you can specify which directories to include or exclud and other settings.
Déjà Dup allows several backup methods:
* Using
Amazon S3
service.
* Using SSH to copy your data remotely.
* Directly in a directory on your hard disk.
This application also allows you to encrypt data and perform scheduled backups on your specified intervals.

Download Déjà Dup | Ubuntu repositories