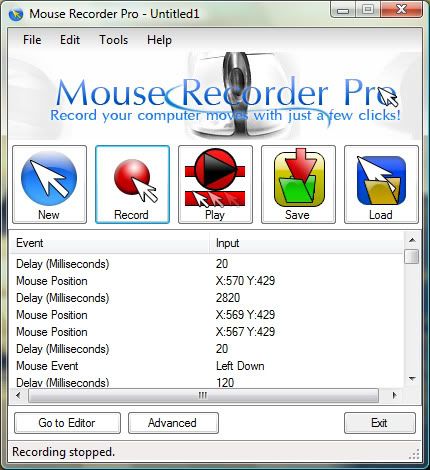 Mouse Recorder Pro 2
is a recording application which will record your computer movements. Mouse Recorder Pro 2 records your Keyboard and Mouse input. This allows the user to repeat an operation easily and fast. You can play what you have been recording whenever you like easier and faster. You will be able to edit what you have been recording for further development.
Don't let the "Pro" in the name fool you, this Windows-only application is free to use.