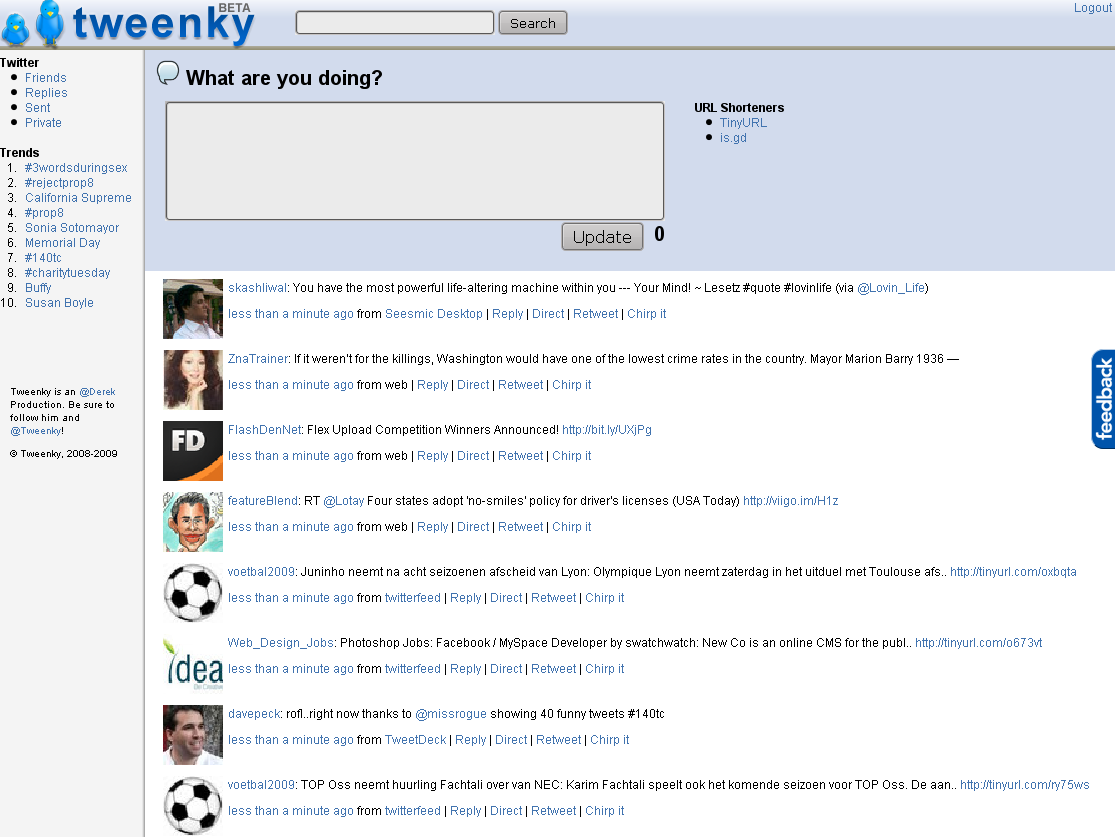 Tweenky
let you see your twitter updates in real-time, exactly like in Friendfeed. In addition you can see your own tweets, replies, and private messages. Also, see the list of Twitter trend, or search for any terms you want.
You can reply, send direct message and retweet any tweet. If you see a tweet that you like, you can Chirp.it, and it will automatically send to
TopChirp
which is kinda like Digg, but for Twitter.
Apart from the regular activities you already can do with twitter, there is this list of features in addition:
Updates in real-time - Auto refresh (you can choose to disable it)

Quick links that matters to you (search terms with your name)
Folders - That you'll be able to manage with your favorite tweets
Reatweet - Instantly copy-paste someone else twitter
Create shorter links without leaving the site
On top of all that, a very clean interface that makes it so easy to understand and work with. I always thought it is smart to build applications based on email platform look - Definitely giving the feeling you already know what to do before you actually do it.
You can find most of these features on
Twhirl
BTW, but Tweenky is for people who don't want to download anything to their computer, or for those who like to tweet mostly from the web.