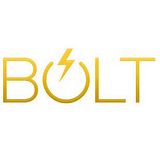 Bitstream, the maker of the
Bolt browser
, announced recently that it had released a new updated version (0.96) of the application at the CTIA Wireless 2009 in Las Vegas. According to the company, there are a lot of updates built in with the new browser, as it received a lot of feedback from the beta testers all around the world.
The new version of the Bolt browser is now Beta 2, and among the key features that it comes with we can count important improvements in scrolling speed and control when it comes to BlackBerry devices, as well as a new 3XL (extra large) magnification mode that could provide 33.3 percent more content that 2XL was able to offer.


There are other features and improvements added to the browser, and the list continues with touchscreen movements, like double taps to select a link on handsets like the BlackBerry Storm, as well as the Wi-Fi auto-selection at times when Wi-Fi is both enabled and available.

The new version of the Bolt browser will also allow users to save and view pages locally on their handset, it will include support for folders in favorites and sport a new landscape viewing feature. BlackBerry Storm users will also be able to enjoy an improved magnifier dragging in split-screen mode.

The Bolt browser in Beta 2 comes with some improvements that are based on the feedback the company received from the beta users. The list includes improved video quality on mpeg4-capable devices, improved scrolling speed on image-rich pages, and a user preferences page that is meant to reduce the menu clutter, "especially useful on BlackBerry smartphones where the native menu structure, without sub-menus, is utilized."

Those who would like to learn more about the browser or join the beta program should go here.