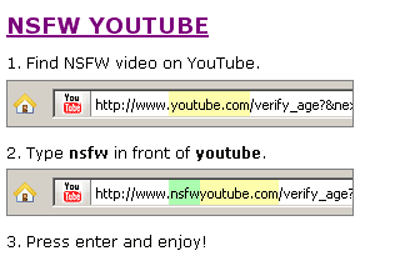 While browsing YouTube, we often find a message saying: "To access this video requires you to be older than 18 years and have an account" ... well, it seems there is an alternative to creating a YouTube account to be able to view these videos.

All you have to do is put NSFW in front of the URL (like in the image) and you will be able to view it. That means the domain name will become nsfwyoutube.com instead of youtube.com

We'll see how long this website will be up but for the moment nsfwyoutube.com works so enjoy!