MaxtTo
is a free Windows application which can be used to define regions on your monitor(s) that can serve as constraints when maximizing windows. Every time a window is maximized, MaxTo intercepts the event, and instead moves the window to fit inside one of these regions. You set up these regions yourself.
Right click the MaxTo icon in the notification area and select
Change regions
, then select
Main
. All of your monitors should be covered with semi-transparent, gray windows. Experiment with the buttons on these windows to split your monitors into regions. Click
Done
when you are finished. Now try to maximize any window, and observe that it only maximizes to the region your mouse cursor is in.
Here are some of the features for MaxTo:
Easily change regions
Easily disabled by holding Shift
Move windows using shortcut keys
Multi-monitor support
Light-weight (less than 200kB to download)
Programs like this take a little getting used to because you'll have to analyze your workflow if you want to get things just right. With a little bit of effort you can see some amazing benefits though. Once I started using a program like this to help manage my windows (particularly for Windows Explorer) I found that I was way more productive than I was without it.
There are some other similar applications such as: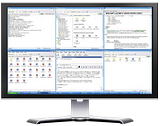 WinSplit Revolution
is a small utility which allows you to easily organize your open windows by tiling, resizing and positioning them to make the best use of your desktop real estate. WinSplit is especially useful for high-end LCD screens with high resolutions because it helps you to efficiently manage many active windows. For example WinSplit is useful for owners of the Dell 2407FPW monitor. The advantages of using WinSplit is that it saves you from having to drag and drop windows by allowing you to snap windows into specific tiled configurations using simple keyboard hotkeys.
Features and options:
Automated window handling (resize, move, reorganize, close tasks)
Shape - process association
Global hotkeys and clickable virtual numpad
Automatic startup
Automatic update
Moving a window with mouse (drag'n'go)
Hotkey configure
Layout configure
Fusion between 2 windows
Minimize/Restore by hotkey
Mosaic mode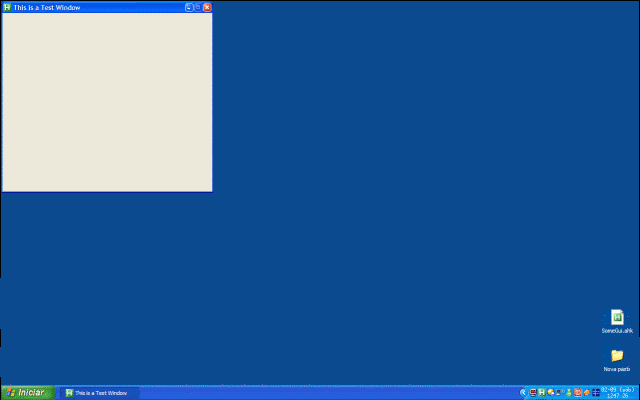 GridMove
is a program that aims at making windows management easier. It helps you with this task by defining a visual grid on your desktop, to which you can easily snap windows. This program comes bundled with some predefined grid templates, that can be easily swaped, but also has ways of creating custom grids or sharing grids made by others.
Features:
3 different interaction methods to suit everyone's likes
Several pre-made grid templates that can be easily swaped
Ability to set windows on top and maximize them vertically or horizontally
Full keyboard support, which can organize windows with one hotkey press
MultiMonitor Support
Customizable hotkeys
Customizable interface
Possibility to create dynamic custom grids