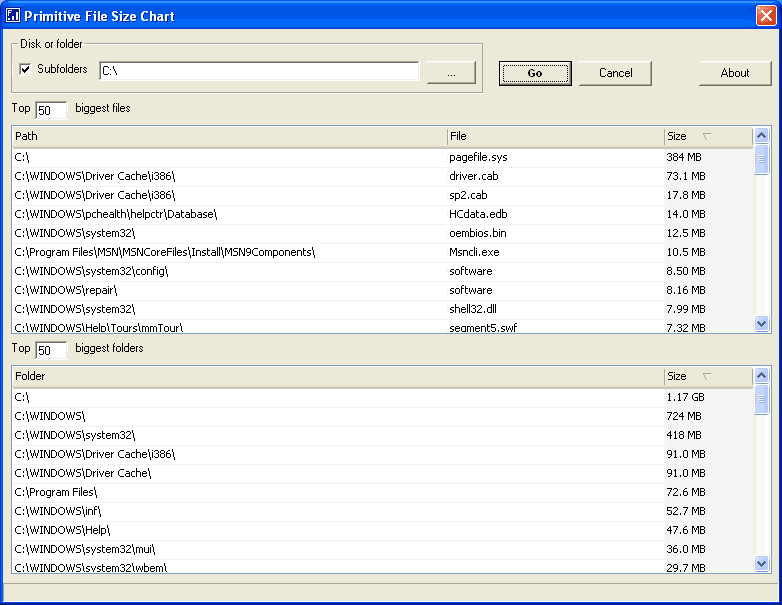 If you're looking to quickly get a snapshot of which folders and files are eating up your disk space, Primitive File Size Chart can help.
Primitive File Size Chart
is a simple tool that will analyze the specified disk or folder and show you the 50 largest files and 50 largest folders. The result of this analysis will give you an idea about what occupies a lot of space on your disk. For example, it may be useful in case you need to free a lot of disk space. There can be huge files you had no idea about or forgot to delete. Besides regular users, Primitive File Size Chart will be useful for professionals engaged in processing large arrays of video and audio files and also for system administrators. The program is absolutely free and does not require installation.


Results were returned within seconds even when scanning a packed 1TB disk. Primitive File Size Chart doesn't have any fancy bells or whistles but it will give you the path, file name, and size of your largest files making short work out of assessing what is filling up your disks. Primitive File Size Chart is freeware, Windows only.

[via lifehacker.com]